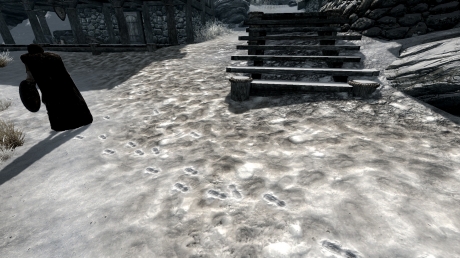 Footprints mod created by jonwd7 can be downloaded from Skyrim Nexus.
It is a very good mod to have. It adds footprints of the Player, NPC's and Creatures on the snow however the creater stated that sand and mud prints will be added in the later releases of the mod. Latest news on the releases can be found on the mod download page itself.
This mod has no impact on performance of the game and hence there will be no fps decrease in the game. It is compatible with almost every mod out there and so it will not interfere with any other mod players might have installed.
Mod files, latest news on the mod releases and well as Step by step installation instructions are regularly updated and can be found on mod page on Skyrim Nexus.