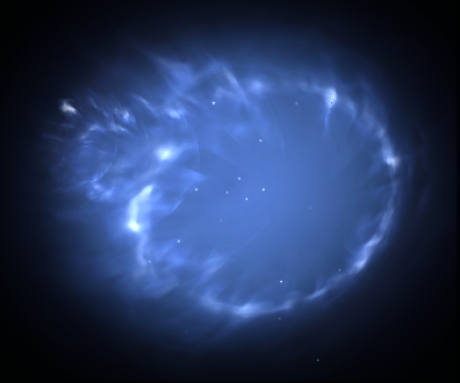 Shouts are collections of three words of power learned by reading ancient inscriptions on certain walls in Skyrim. Each word of power is a word in the draconic language, which can be spoken by very few non-dragons (most of those who can speak it are part of the order of the Greybeards, who live in seclusion and study it).
Occasionally, a Dragonborn comes along who can easily learn these shouts with little training, and fortunately for you, you are one of these.
The shouts are as follows:
Full Shout List
Animal Allegiance - call animals to fight for you.
Aura Whisper - detect life.
Become Ethereal - become invulnerable but unable to deal damage.
Call Dragon - call a dragon to aid you.
Call of Valor - summon an ancient hero from Sovngarde.
Clear Skies - clear the skies of fog and clouds.
Disarm - disarm an enemy.
Dismaying Shout - cause enemies to flee.
Dragonrend - force a dragon to land.
Elemental Fury - increase attack speed.
Fire Breath - breathe fire.
Frost Breath - breathe frost.
Ice Form - freeze an opponent solid.
Kyne's Peace - calms all nearby wild animals.
Marked for Death - deal damage over time to a target and weaken its armour.
Slow Time - slow down time (including your own movements).
Storm Call - begin a storm.
Throw Voice - distract enemies.
Unrelenting Force - force enemies backwards.
Whirlwind Sprint - sprint at great speed.