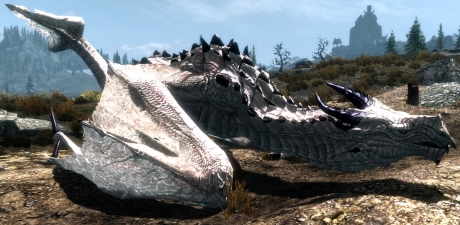 Deadly Dragons made by 3jiou can be downloaded from Skyrim Nexus.
When players got their hands on Skyrim, they had one big issue. They were scared to fight the Giants more than Dragons. One hit from Giant leaves a huge impact on the health of the players and well as Dragons. But if Dragons can be defeated by Giants then why is the dragonborn really needed? In all honesty almost every Skyrim player laughed when they heard Esbern say that Dragons would bring about destruction of Skyrim. So this mod here is to fix it.
Deadly Dragons mod in the words of the creator, 3jiou, makes the dragons the feared and powerfull creatures they are supposed to be.
This mod also gives you new dragons. The creator updates the mod frequently and adds new features / tweaks etc. each time. The latest version of Deadly Dragons with step by step installation instructions can be found at mod page on Skyrim Nexus.