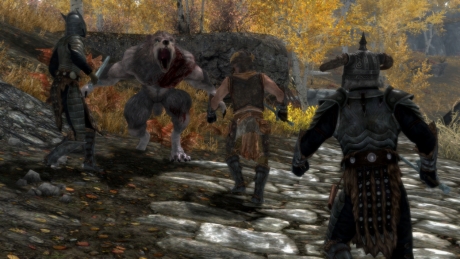 Immersive Patrols made by Scrabbulor can be downloaded from Skyrim Nexus.
Immersive Patrols modification for Skyrim focuses on improving the immersion of the game for the players. The mod achieves this objective by adding fully functional patrols of the following major factions:
Stormcloak and Imperials
Silver Hand and Werewolves
Dawnguard and Vampires
Travellers, Merchants or some Regular Bandits.
Better immersion is always good to keep players entertained while playing the game and hence it is recommended to install all the good and famous immersion mods to your own game.
The latest version of Immersive Patrols with step by step installation instructions can be found at mod page on Skyrim Nexus.