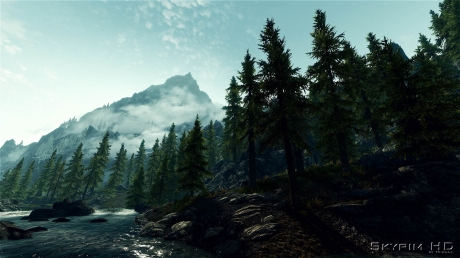 This mod created by NebuLa replaces the 634 regular Skyrim textures with new HD textures. An official HD texture pack is also available from Bethesda as a DLC and here is a comparison between the two:
There are certain factors which makes player prefer the NebuLa version over the official Bethesda's DLC, such as the easy of uninstallation. Once installed, the official DLC cannot be removed since Steam will keep downloading the files again. Another reason is that NebuLa's version is just better, as visible in above comparison image, the texture of wood in NebuLa's version appears to be much better quality. This mod is highly recommended and a must have for everyone with a computer good enough to handle the higher resolution textures.
Installation:
Download the Skyrim HD - 2K Textures mod from Skyrim Nexus
Copy the DATA folder from the downloaded archive and paste it in your installation directory.
Run the game as usual.