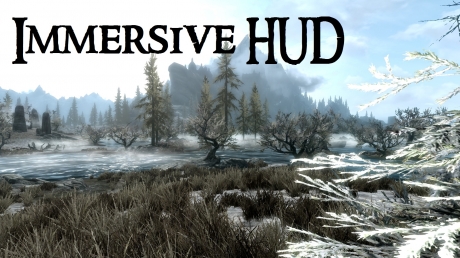 Immersive HUD - iHUD made by Gopher can be downloaded from Skyrim Nexus.
Do you hate to see the shouts bar, the compass or the crosshair on your screen when you dont need it? Would you just like to see the beauty of the game while your are travelling or just doing nothing? If you answered yes then this is the mod for you!
It gives you the option to remove the unnecessary things on your screen for more immersion.
The mod is updated regularly with bug fixes and more new features by the creator.
The latest version of the mod with step by step installation instructions can be found at mod page on Skyrim Nexus.