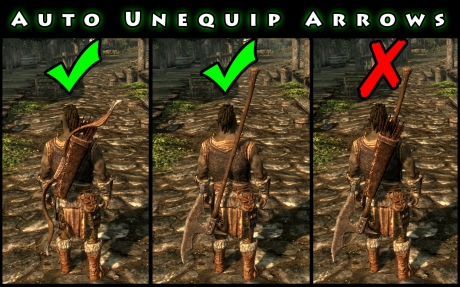 Auto Unequip Ammo made by mitchalek can be downloaded from Skyrim Nexus.
The image clearly explains what this mod does. When the player has a 2 handed weapon equipped then the mod hides the arrows. This is how it should've been in the default game but it was not but now you can get this tiny mod and install it.
The latest version of Unequip Ammo with step by step installation instructions can be found at mod page on Skyrim Nexus.