After talking to Mirabelle, head to Mzulft. As soon as you get inside, you'll hear someone talking. It's a man in the corner, dying. Once he has finally died, look everything from his body and head deeper into the dungeon.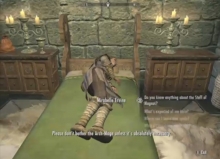 You'll come across your standard Dwemer fair. Watch out for mechanical enemies all over the place as well as some Falmer. Remember that they are blind so using Muffle is very much to your advantage here. Make your way through the dungeon and eventually, you will enter some caves. In the caves there are also some Chaurus so be careful of them and their poison.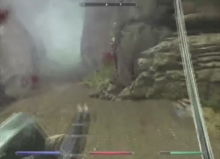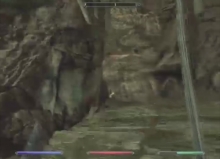 You'll come to a long underground cavern. Make sure you check to your right for this ore vein. Make your way further through this cave and in the next open area, you'll come to some Chaurus.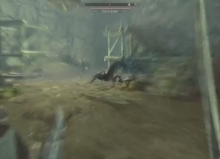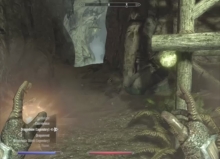 Further on ahead you'll come to another large room with a gold door to the back. In this room are more Chaurus. Kill them and make your way back into the Dwemer ruins. In the ruins, you'll come to a hallway with a golden gate ahead of you. Head left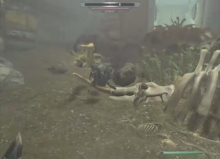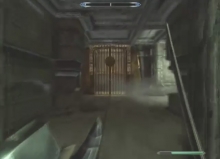 Watch out for the Falmer, they may be poisonous. After making your way through the ruins a little more, you'll find another researcher. This one will be alive. Talk to him and then follow him. When you get to the room with the giant globe in the middle, place the crystal above the globe. Use fire and ice to adjust the crystals suspended above the globe so that they line up with the wrings on the ceiling. There are tomes at the top if you need them to learn the spells. A few shots of ice should do the trick.



Once you get them into the middle of the rings, go up to the control area above and use the buttons at the top to rotate the rings until the little blue spots are lined up with the light beams.Return to Winterhold and talk to the Savos Aren. Assist in the efforts to get past the ward. When you regain control, listen to Savos who will instruct you to assist in the defense of Winterhold.