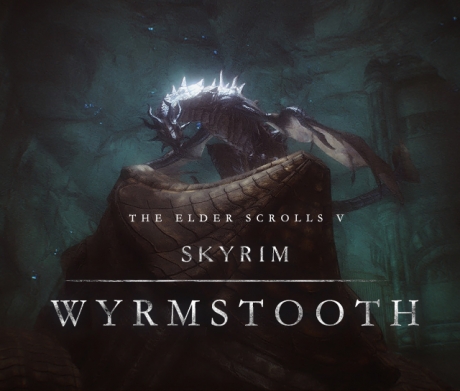 Wyrmstooth made by jonx0r can be downloaded from Skyrim Nexus.
A mod which adds a new quest to the game with the objective of stopping a slaying a dragon. Dragoborn journeys to Wyrmstooth, a new island added to the game with the mod. The mod have the following features:
A new questline
Fully voiced characters
New Landscapes
New Dungeons
Professionally delivered experience
The quest for the mod only appears after the player has reached level 10 or above and after the dragonborn has been summoned by the Greybeards in the main questline. The quest starts after the dragonborn receives a courier in Whiterun stating the request of slaying the dragon. Later the story line unfolds a bigger evil in a very professional way and is very enjoyable.
The latest version of Wyrmstooth with step by step installation instructions can be found at mod page on Skyrim Nexus.