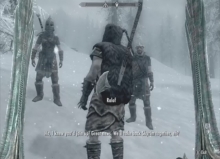 After taking the Oath, head out for Korvanjund. Meet up with the other Stormcloaks and then head to the ruins. Kill the Imperials outside and then head in. Make your way north, killing a good number of Imperials along the way. Keep going north until you can't, then go up the stairs to the west. Go west through the hall until you hit a blocked section. Use the room to your right to get around the blockage until you come to some double doors that lead to the Hall.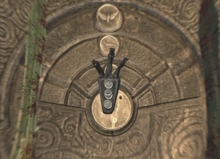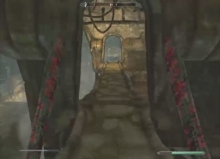 Make your way through the halls (pretty straight forward, mostly north). You'll come to another Claw puzzle. The Claw is just by the door. The three dials should be Cat, Bug, and Dragon from top to bottom, then insert the claw. Go through and head west until you come to a large room with a gated door at the end. Go up the stairs to the north and the follow that until you cross a bridge over the room. The switch will be on the wall to the left. Head through and into the crypt.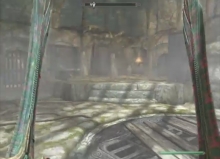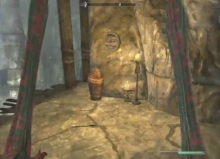 Kill the Draugr sitting on the throne in the crypt. Take the Jagged crown from him and then check out the Word Wall behind him. Take the stairs by the Wall to get out. Head back to Ulfric with the crown.