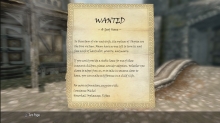 After you download Hearthfire, you'll get a letter from the Orphanage in Riften via Courier looking for someone to adopt children. If you go to visit and talk to the woman in charge, she'll tell you that you can't adopt without a house and a children's bedroom.

You may already own a house in one of the cities in the game. If you do, you can convert one of the rooms in your house (make sure to clear your storage!) into a bedroom. Once you stock it with childrens beds and dressers, you'll be able to adopt.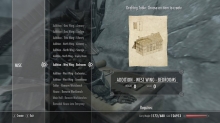 If you don't own a home or want to build a new home, you'll have to buy the land from one of the three holds that offer it. Some of these may require you to become Thane of the Hold first. After you've bought your land and built your home, you must make one of the wings a bedroom. This isn't available until you've made your house big enough and only one of the wings can be converted in each house. If you've already built all three wings and you're dead set on having your bedroom in this house, you can revert it to just the entry way.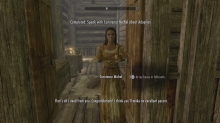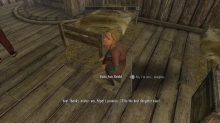 After you've built your bedrooms, you must stock them with childrens beds and dressers. You may also want to put a double bed and full size closets if you'd like your spouse to move in. After you've gotten all these things in order, head back to Riften and talk to the person in charge of the Orphanage again. They should tell you that you've got everything and can adopt now. At this point, you can adopt any of the children in the Orphange or you can even adopt some of the children in Skyrim.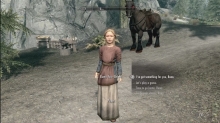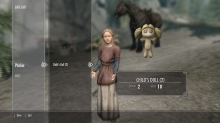 Being a parent, you can give gifts to your children, play games and so on. This isn't required but there are some minor benefits like the "Gift of Charity" effect. You are only allowed to adopt two children total so you'll only ever need one bedroom. To buy gifts, just visit a General Goods store. They will carry all manner of toys (like wooden swords or dolls) and clothes (like dresses) for your children.