Return to the Sanctuary and talk to Astrid. She will tell you to go to the Night Mother's room and hide in her coffin. Pick the lock on the coffin and get inside. After the Night Mother talks to you, she will send you to Volunruud to speed with Amaund. Talk to Astrid first and then talk to Nazir to get two new contracts.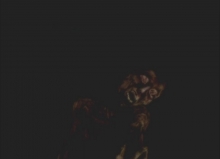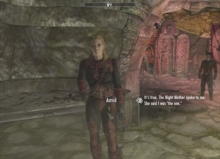 More Contracts:
Kill Hern
You will find Hern in Half-Moon Mill with his wife. You can kill his wife as well if you'd like or if it's easier.
Kill Lurbuk
You can find Lurbuk in the Morthal Inn. Clearly you shouldn't kill him while he's performing but once he's alone, he's an easy target.