Skyrim's combat is different from that of earlier Elder Scrolls games, and indeed from all other role-playing games. It revolves around the use of the two hands of the main character.
Certain items require the use of both hands. Two-Handed weapons are very powerful, but slow, and they use up the off-hand, which could be used for other things. Any ranged weapon will also use both hands.
Other than this, for the most part, anything you equip will only be equipped to one hand, usually the right hand. A weapon can also be equipped to the left hand, if the right hand is full. Alternatively, you can use the left hand to hold a shield to reduce the damage that you take and allow you to shield bash.
Magic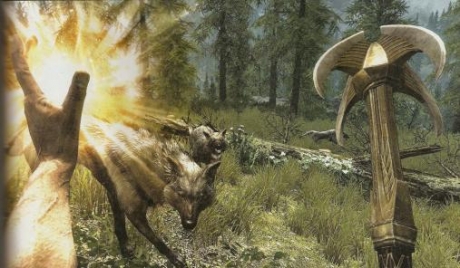 All of the above is much the same as in other RPGs, but where Skyrim differs is in its integration of magic into the system. A spell, like a weapon, is equipped to one of your hands, and can be used alongside a weapon, or even alongside a shield.
If you equip the same spell in both hands, it will drain twice as much magicka, but will have a much stronger effect. Perks in the skill trees of each magic school reduce the extra magicka that this requires.
Dragon Shouts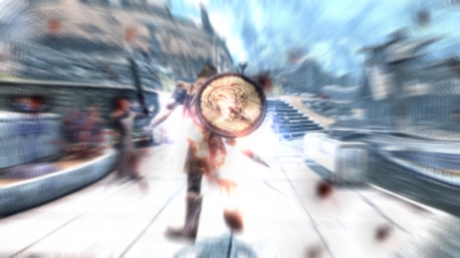 Shouts are completely independent of the rest of the combat and, naturally, are not equipped to your hands. They operate on a cooldown, and are equipped one at a time. For a full list of shouts, see the Shouts section.