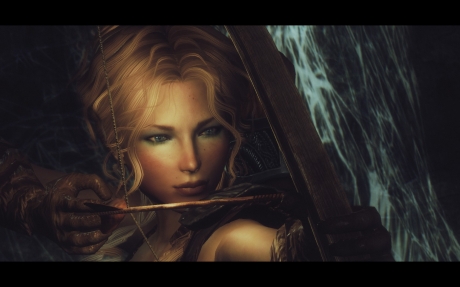 Somber ENB made by Tansarville can be downloaded from Skyrim Nexus.
Also read - ENB mod for Skyrim
Somber is just an ENB version which you can use. It requires ENB .dll 0.186 or higher to work. It comes with two versions:
Ultra Quality
High Quality
Both require a powerfull computer to maintain playable fps but High Quality version definitely gives you little more fps than the Ultra version.
After downloading the mod archive, the files in either of the two (Ultra or High) folders needs to be copied in the Skyrim installation directory where the .exe is located to make the mod work.
Below are a few more screenshots with this mod installed. Screenshot credits to Farvat, Djekmiami and flyingpikachu.