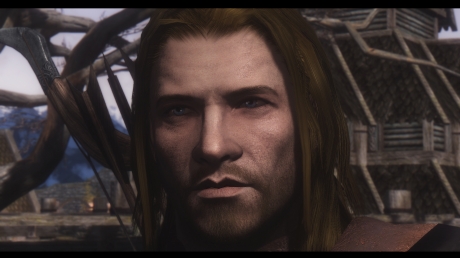 Realistic Male Face modification for Skyrim is made by Nexus user Drumber and it can be downloaded from Skyrim Nexus.
As the name and image suggests, it replaces the default male faces Vanilla textures with HD 2048x2048 textures. This mod really leaves an impact on the views of the graphics of the game when players look at their character or talk to NPC's.
Another screenshot of the game with the mod installed: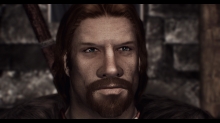 Installation:
Download the mod from Skyrim Nexus.
Copy the textures folder from the mod into your Skyrim\Data folder.
Overwrite if prompted to overwrite any other face texture mods.