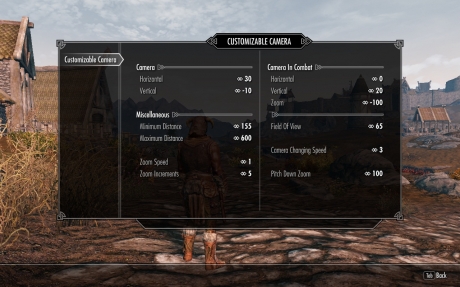 Customizable Camera made by omega2008 can be downloaded from Skyrim Nexus.
Very usefull mod to have full control over the camera. You can change camera position as to how far or close it will be during battle, how much will it zoom in or out with one scroll on mouse and more!
Installation instructions and up to date mod files are available on Skyrim Nexus.