Speak with Tolfdir about what was said in the book. After you talk to him, Ancano will approach you and tell you that you must go with him to the Arch-Mage's quarters. Head inside and talk to the Psijic about what is coming.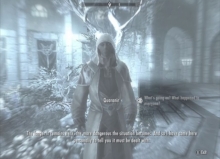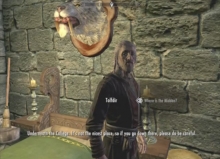 After talking to the Psijic, you'll have to talk to Tolfdir for more information about this mysterious character that the Psijic was talking about. Tolfdir will send you to the Midden which is accessed from the college courtyard through a trap door.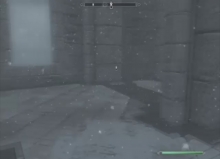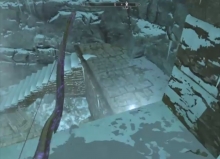 Inside the Midden, go down the stairs in front of you and then hop down through the window to your right. Go down the set of stairs in the next set of room and go through the doorway to your left.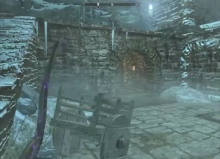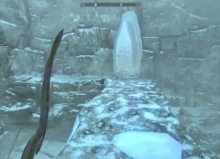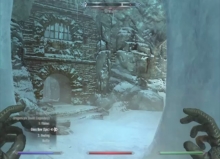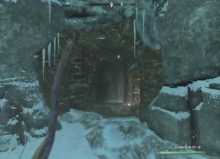 You will come to a frost bridge. Cross that and then go through a tunnel. On the far side, head slightly left and back into a building. Cross this small room to come to another section of frost cave. There will be a single door that will be locked. Wait here until it unlocks and go in.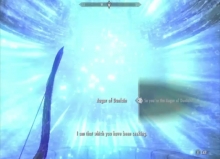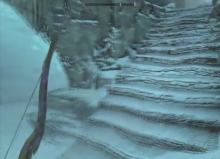 Talk to the mysterious being in the next room and then return back to the top. Reverse the last few steps until you get to the point where you hopped down through the window. Instead, take the other doorway to slowly back you way back up to the top.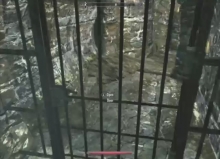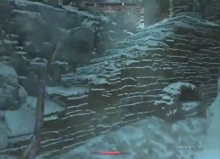 Go through the gated door and past a strange altar area. Climb your stairs and kill a few ice wraiths. Soon you'll be back above in the same area where you jumped down. Climb the stairs and head back toward the ladder out of the midden.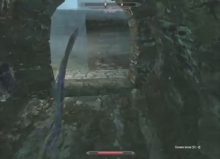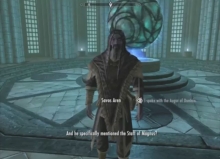 Once you've made it back topside, talk to the Arch-Mage about what you've discovered and he will advise you to talk to Mirabelle