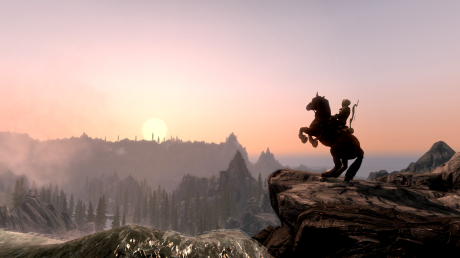 Falskaar made by AlexanderJVelicky can be downloaded from Skyrim Nexus.
If you have completed Skyrim and feel that there is nothing you can do anything anymore then here is mod for you. Falskaar adds 20+ hours of more content to the game with new land independent of Tamriel and is roughly the size of 2-3 Skyrim holds. After the mod is installed, Falskaar is first accessed through a dungeon and later it is accessed by a boat. Here are the list of features you get with this mod:
New Land
20+ hours of new gameplay
9 Quest long main story
17 Side Quests
New Books
New Weapons
New Armours
2 New spells
1 New shout
A new bard with new songs
About 40 minutes of new original Soundtrack / Music
Fully voiced characters
Falskaar mod with step by step installation instructions can be found at mod page on Skyrim Nexus.