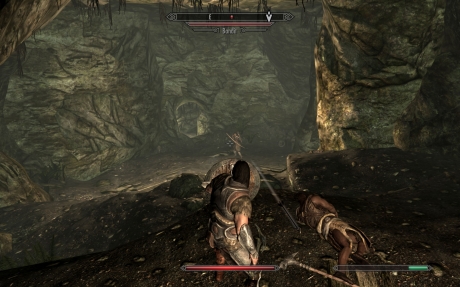 Duel - Combat Realism made by LogRaam can be downloaded from Skyrim Nexus.
This mod modifies the combat for better gameplay. Now the NPC's in a combat have a better A.I. (Artificial Intelligence) and are much harder to defeat. Now with the mod the NPC's defend themselves more and also if they are in a group, they work together to defeat the player using strategic moves. As said and reviewd by PC gamer, Duel - Combat Realism mod for Skyrim is a true warrior's test.
The latest version of Duel - Combat Realism mod with step by step installation instructions can be found at mod page on Skyrim Nexus.