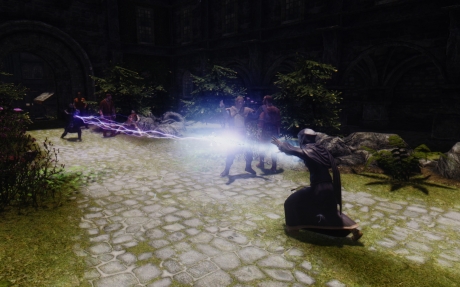 Magic Duel - Reborn made by Seb263 can be downloaded from Skyrim Nexus.
As seen in the picture above, this mod adds a magic duel into the game. When the player and their opponent uses destruction magic on each other at the same time, the duel begins. The mod features duel between player and NPC's which also includes the dragons. Duel between a human NPC and Player takes place when both use a destruction spell at the same time while a duel between player and dragon starts when both uses a shout at the same time. It is a very good mod to have which improves the gameplay of the game with such duels from time to time.
The latest version of Magic Duel - Reborn with step by step installation instructions can be found at mod page on Skyrim Nexus.