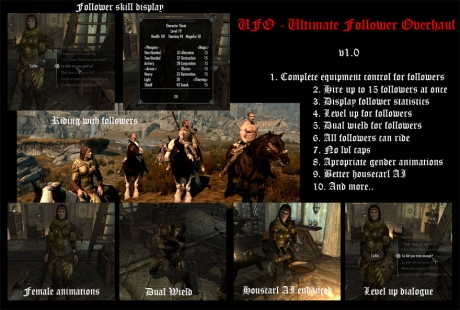 UFO - Ultimate Follower Overhaul made by fLokii can be downloaded from Skyrim Nexus.
The mod adds the following features to the game:
More Followers - This mod increases the limit of the amount of followers to 15.
Dialogue - The followers are given more dialogue and player is given more dialogues too for a better and longer conversation with your followers.
Horses - 8 follower horses can be found at major cities
Group Commands - The mod adds group commands to the game. The player gives these commands just like shouts in the game.
The latest version of UFO - Ultimate Follower Overhaul with step by step installation instructions can be found at mod page on Skyrim Nexus..