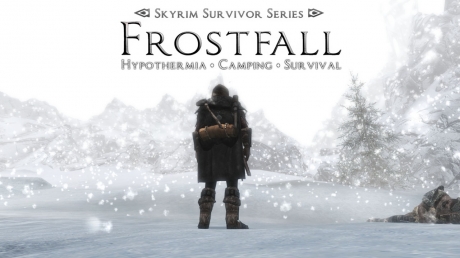 Frostfall made by Chesko can be downloaded from Skyrim Nexus.
Frostfall has been awarded as The Mod of The Month [January 2013] and it has also been featured in the PC Gamer Magazine UK [April 2013].
Frostfall mod focuses on 3 main factors:
Hypothermia
Cold Water Survival
Camping Equipment
Frostfall focuses on providing more immersion to the players of the game. When a player just goes out swimming in cold water naked, it just doesn't make sense does it? Frostfall fixes it and makes you think twice before you jump in the cold water naked.
The mod has a system which tracks your location, weather, clothing and various other factors to give players more immersion in the game.It also features craftable torches and a large variety of camping equipment.
The latest version of Frostfall with step by step installation instructions can be found at mod page on Skyrim Nexus.