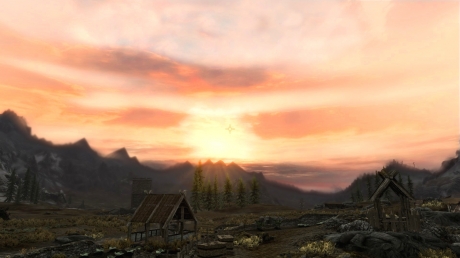 Just like Skyrim HD - 2k Textures Pack , Climates of Tamriel is also a must have modification for the game. It can be downloaded from Skyrim Nexus.
Image speaks better than words. The image above gives you pretty good idea of what the mod is for but what speaks more than an image? A video! Go ahead and check this video uploaded by JJC71 as a promo for the mod:
If you love Skyrim and saw the above video, I know the what you're feeling right now. So go ahead and download the mod from this page on Skyrim Nexus asap!
Installation instructions along with all the features of the mod can be found on the same Skyrim Nexus page by scrolling below.