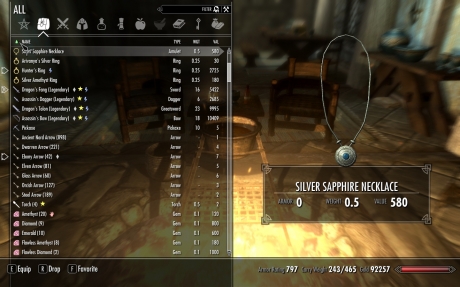 SkyUI made by schlangster / SkyUI Team can be downloaded from Skyrim Nexus.
SkyUI is among one of the most famous and usefull mods for Skyrim.
As shown in the image, it is a new user interface which makes better use of space on screen and is alot better to use than the original UI.
Now with this mod all your Apparel, Potions, Keys, Weapons etc. are sorted in a much better way and easier to access. It also improves the Map Menu making it easier for players to search for locations on the map.
SkyUI is updated from time to time and the latest version with step by step installation instructions can be found at mod page on Skyrim Nexus.