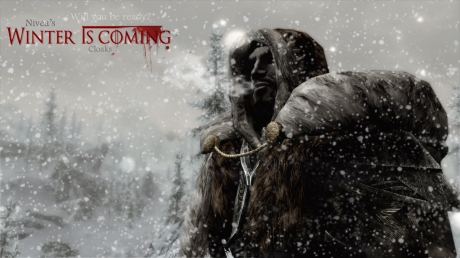 Winter Is Coming - Cloaks made by Nivea can be downloaded from Skyrim Nexus.
We can all agree on the fact that Bethesda should've included cloaks as default apparels for the game. Everyone loves cloaks and they look specially good with the cold weather of Skyrim. This mod adds a number of cloaks throughout Skyrim, also the cloaks are craftable. The mod receives updates from the creator often and even more features are added to the mod.
The latest version of Winter Is Coming - Cloaks mod with step by step installation instructions can be found at mod page on Skyrim Nexus.