Return to the College with the Staff and use it to get inside. Head to theEye of Magnus and a fight will ensue with Ancano and the Eye.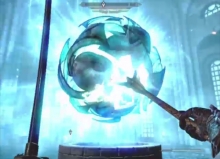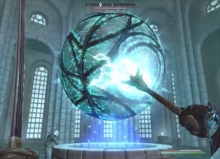 The Eye of Magnus will provide a barrier for Arcano which protects him from all damage and it will also generate Magic Anomalies. Use the Staff of Magnus to get rid of the barrier and to cool off the Eye so that it doesn't generate Anomolies. Magic Anomolies will drop soul stones that you can use to recharge the Staff as needed.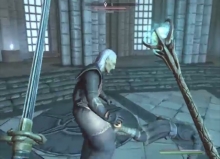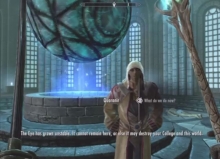 Strip Ancano of his barrier and then attack him (or let the Anomalies do it for you). When you succeed in killing him, you will be rewarded with the title of Arch-mage.