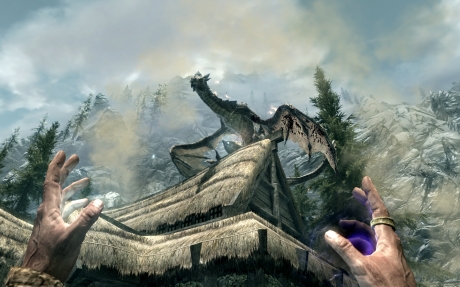 Run For Your Lives made by Arthmoor can be downloaded from Skyrim Nexus.
While a dragon attacks players have had the problem of bad reactions from NPC's. Sometimes they just stand and stare at the dragon, sometimes even they carry out their regular work. This mod is focussed on exactly fixing this issue and making them Run For Their Lives.
With this mod installed, during a dragon attack the NPC's will run for their lives, they will run back indoors.
Official Skyrim patch 1.9.29.0.8 or greater is required to install this mod. The latest version of Run For Your Lives with step by step installation instructions can be found at mod page on Skyrim Nexus.